WELCOME!
Thank you for visiting MAE + GRACE! Here you'll find beautiful clothing, bright decor, gifts and accessories for the lovers of all things colorful. Find the perfect joyful gift for the loved ones in your life.
Let's Shop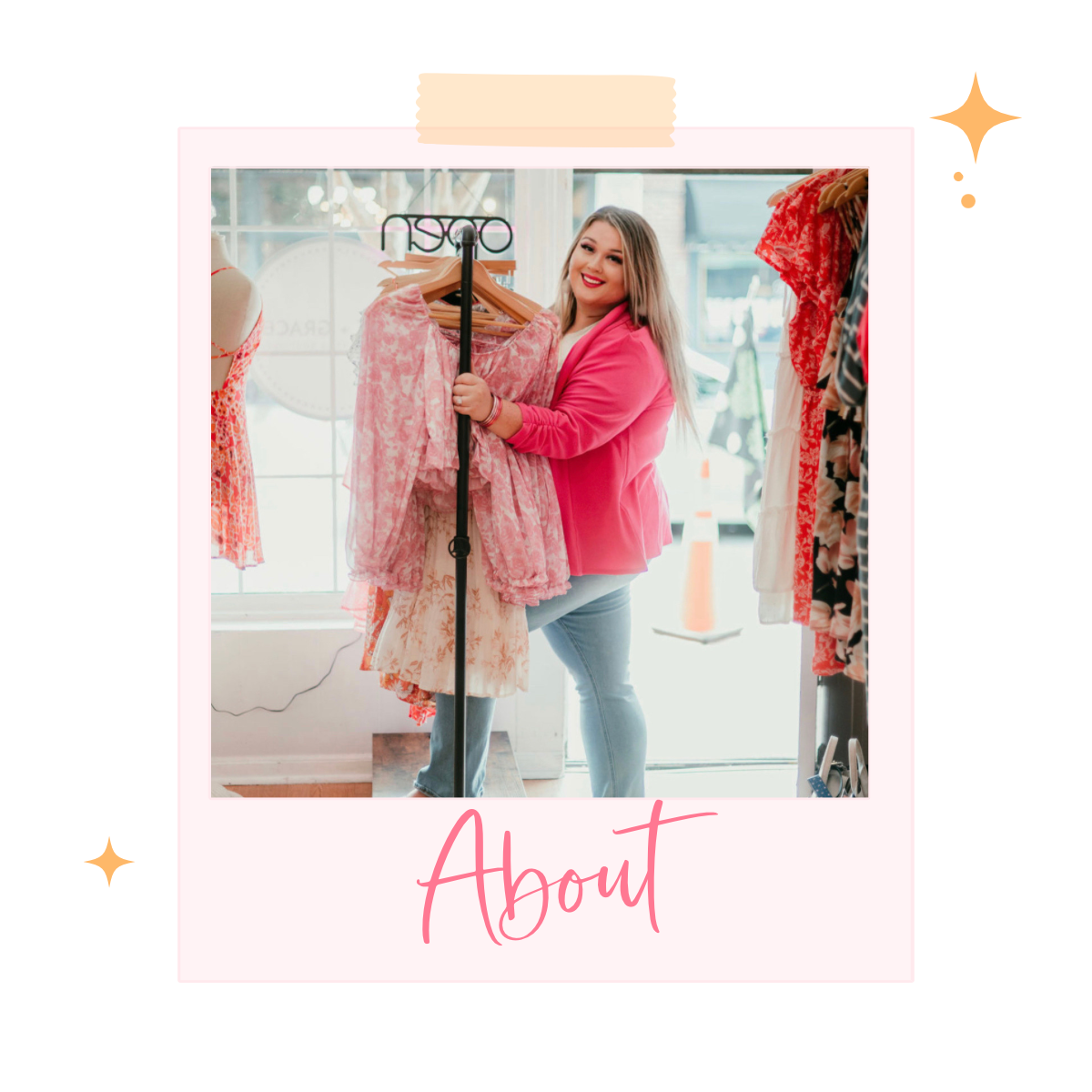 ABOUT US
MAE + GRACE is a size inclusive boutique located in the heart of downtown Kernersville, NC. MAE + GRACE was started after Breanna had a "less than stellar" experience at a boutique. She aspired to change the "boutique culture" and create a space of inclusiveness and everything pink! We strive to create a truly inclusive experience, your sure to leave with a great combo and a few new finds!
READ MORE
★★★★★

What an AMAZING boutique to shop in! I have never been more impressed with everything that I have purchased. I have always struggled to with finding clothing to fit my body type, and at MAE + GRACE, I feel so seen. The fabrication of Bre's products hold up so well, and are SO flattering!

- Grace B.

★★★★★

Be it shopping online or instore, Bre is AMAZING to work with! She has amazing pieces to suit ALL body types! Finally a size inclusive shop that has you feeling amazing when you leave!

- Courtney S.

★★★★★

I absolutely love everything about this store!!! You truthfully get the small-town boutique experience whenever you enter! Your name's remembered, your spirits are lifted, and the community being built because of this place is astounding. Pricing is amazing and so are the ADORABLE clothes and accessories!! Absolutely adore this store!

- Lenora A.